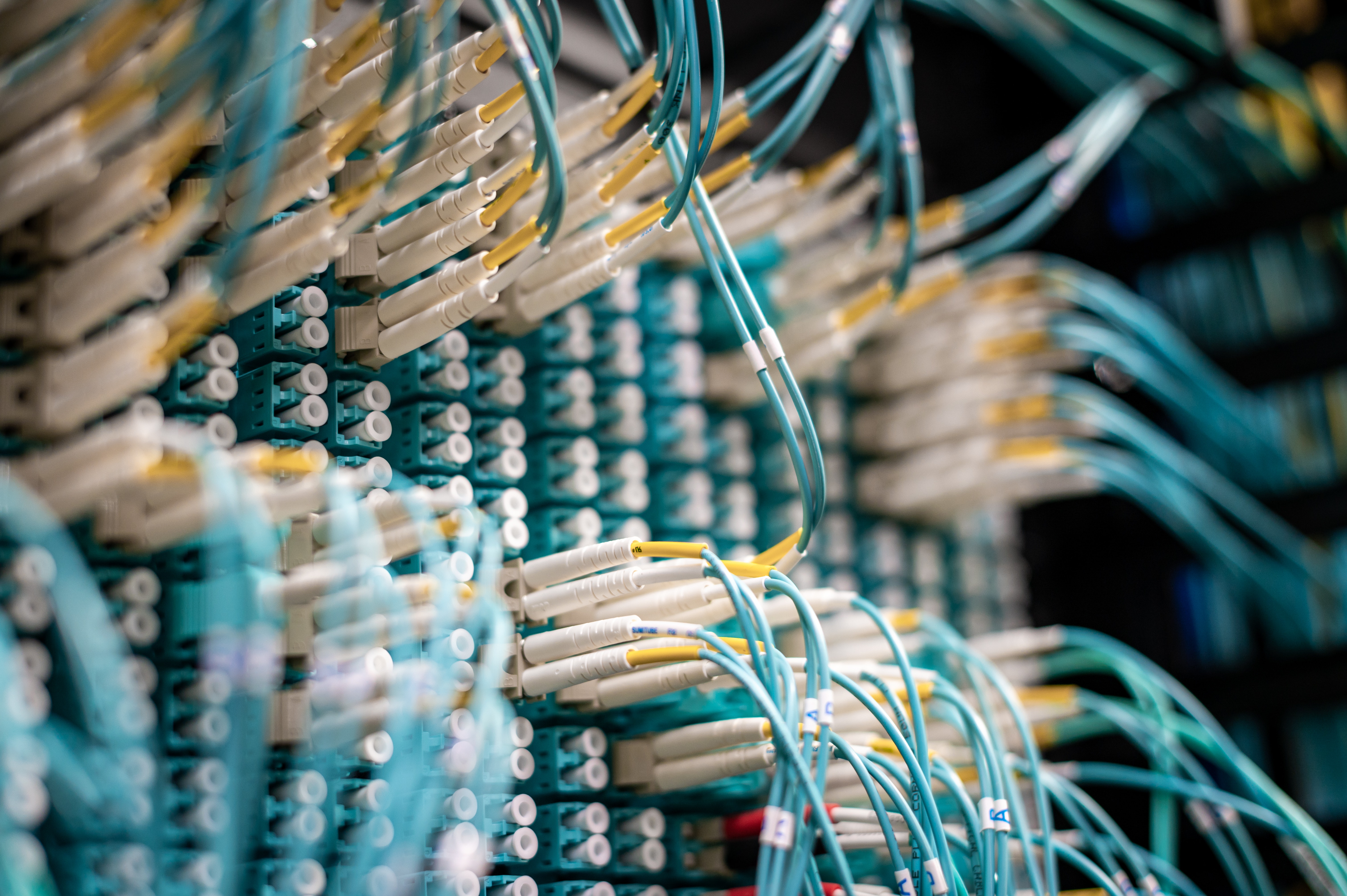 Thursday, 13 July 2023 12:00
Fiber Optic Connectors: Types, Functions, and How to Install Them
The Internet connection can be accessible with the support of several essential components. Well, one of the main components is a fiber optic connector, called an optical fiber. This component can provide internet services with a more stable data transmission.
Fiber optic cables are more efficient and easy to maintain than other connectors. In addition, this type of connector also provides a high level of security and efficiency. To better understand, let's look at a complete explanation of optical fiber through the following review!
What Is a Fiber Optic Connector?
The definition of optical fiber is a type of cable made of glass or smooth plastic material. This type of cable is generally used as a medium for transmission. This is because fiber optics can transmit light signals from one location to another at high speeds.
Optical fiber is small and very fine. Its diameter is about 120 micrometers. This means the size of the fiber is smaller than a single strand of human hair. The working principle of this network component is to use light refraction.
So, a fiber optic connector is needed in an optical network to connect one device to another. Usually, this is an Optical Terminal Box (OTB) or modem and can also be a router or switch.
Using the correct connector type is very important to minimize light signal leakage on the fiber. In addition, it is also important that the way this connector is installed must be suitable to ensure safety and optimize its function.
Types of Fiber Optic Connectors
Several types of fiber optic cable connectors can be applied to the device. Each type of connector has its advantages. Then, what are the types? The following are the types of fiber optic connectors and their respective advantages.
1. Fiber Connection (FC)
Fiber Connection is commonly used for single-mode type cable needs. This connector has a high level of accuracy in connecting the cable with the receiver or transmitter. The way the FC connector works uses a screw thread groove system that allows you to adjust its position.
2. Subscriber Connector (SC)
Like the FC connector, the Subscriber Connector is also used for single-mode fiber requirements. This type of connector uses a plug-and-plug system. This connector type is in high demand because it allows the user to set it up manually. Moreover, the accuracy is also very good.
3. Straight Tip (ST)
This type of connector can be used for single-mode or multi-mode cable needs. It looks like a locked bayonet and is almost identical to a BNC connector. The installation method is easy and suits those seeking a simple fiber optic cable.
4. Biconic
Biconic is the first fiber optic cable connector that appeared in the world of fiber optic communications. However, this type of connector is rarely used. The reason is that many other types of connectors offer advantages in terms of ease of installation and speed.
5. Lucent Connector Simplex (LC Simplex)
Lucent Connector Simplex is a type of connector developed by Lucent Technologies. This type of connector is smaller, which is only half of the SC. Its function is for distribution or deployment with a high level of density.
6. Lucent Connector Duplex (LC Duplex)
LC Duplex is the connector most often applied to connect switches with SPF modules. This type of connector has two separate branches, namely RX and TX. You can apply this connector for multi-mode or single-mode fiber needs. The cladding diameter of this connector is 125 microns.
7. D4 connector
At first glance, the D4 connector is shaped similarly to the FC connector. However, there is a difference between the two, namely in terms of size. This difference can be seen from the ferrule component, which measures about 2 mm.
Also read: WIFI ISP, Benefits, Functions, Types & Examples.
Functions and Uses of Fiber Optic Connectors
The connector is a connecting device that can connect one device with several other devices. This tool is an electro-mechanical component that has two ends. The connector's two ends are socket connectors (female) and plug connectors (male).
When referring to a wired network, the connector is the end of the cable connected to the port component. The male end or plug connector has one or more open pins. This pin component serves to maintain flexibility and low resistance. Meanwhile, the socket connector or the female end is a hole for the plug connector to be inserted.
The function of the connector, in general, is as follows:
As a meeting point between the cable and the instrument;
To meet the output capacity and resistance of all types of devices; and
Maintaining the stability of the information signal from the sender and receiver.
A fiber optic cable connector connects multiple network devices to a fiber optic cable simultaneously. With this tool, the data transmission process can run smoothly and well. Without a connector, the cables on the network cannot be connected to the NIC or network adapter.
How to Install the Correct Fiber Optic Connector
In every fiber optic cable installation, the connection process is essential to determine the quality of the resulting signal transmission. This is because each connection point has a loss of attenuation or loss of varying transmission signal power.
The size of the attenuation loss is primarily determined by the perfection of the fiber optic cable splicing process and the method chosen. Three methods can be used to splice fiber optic cables: Fusion Splice, Mechanical Splice, and Connector Splice.
The method of splicing fiber optics using a connector is called Connector Splice. The connection system using connectors is relatively fast and only requires a simple material, namely a connector, to be used as a connection point.
In simple terms, how to install fiber optic cables with connectors is as follows:
Prepare the fiber optic cable to be terminated.
Cut the fiber optic cable as necessary.
Insert the cap or connector cap onto the cable.
Peel off the cable skin about 55 mm with a baby cutter.
Peel off the cladding with a fiber stripper leaving only about 24 mm.
Cut the core using a fiber cleaver with only 10 mm remaining.
Remove the jig and check the position of the cover, whether there is banding or not.
Install the covers.
The fast connector is ready to use with optical fiber optic.
Installing a fiber optic cable requires resources or technicians who are experts in their field. The reason is that each step of the method requires patience and high precision to give the best results.
The speed of internet connection and data transmission is essential for a business or company. You can choose iForte as the best internet service provider.
For over 20 years, iForte has continued establishing itself as an optical cable-based telecommunication network service provider. Currently, iForte serves 2500+ companies by providing data communication services, tower infrastructure, and internet connectivity.
Use the leading telecommunication network service from iForte and make your business have the best connectivity!
Also read: Learn about fiber optic networks, its functions, and its advantages.