We are happy to connect with you
For general inquiries please contact us by fill out the form and we will get back to you.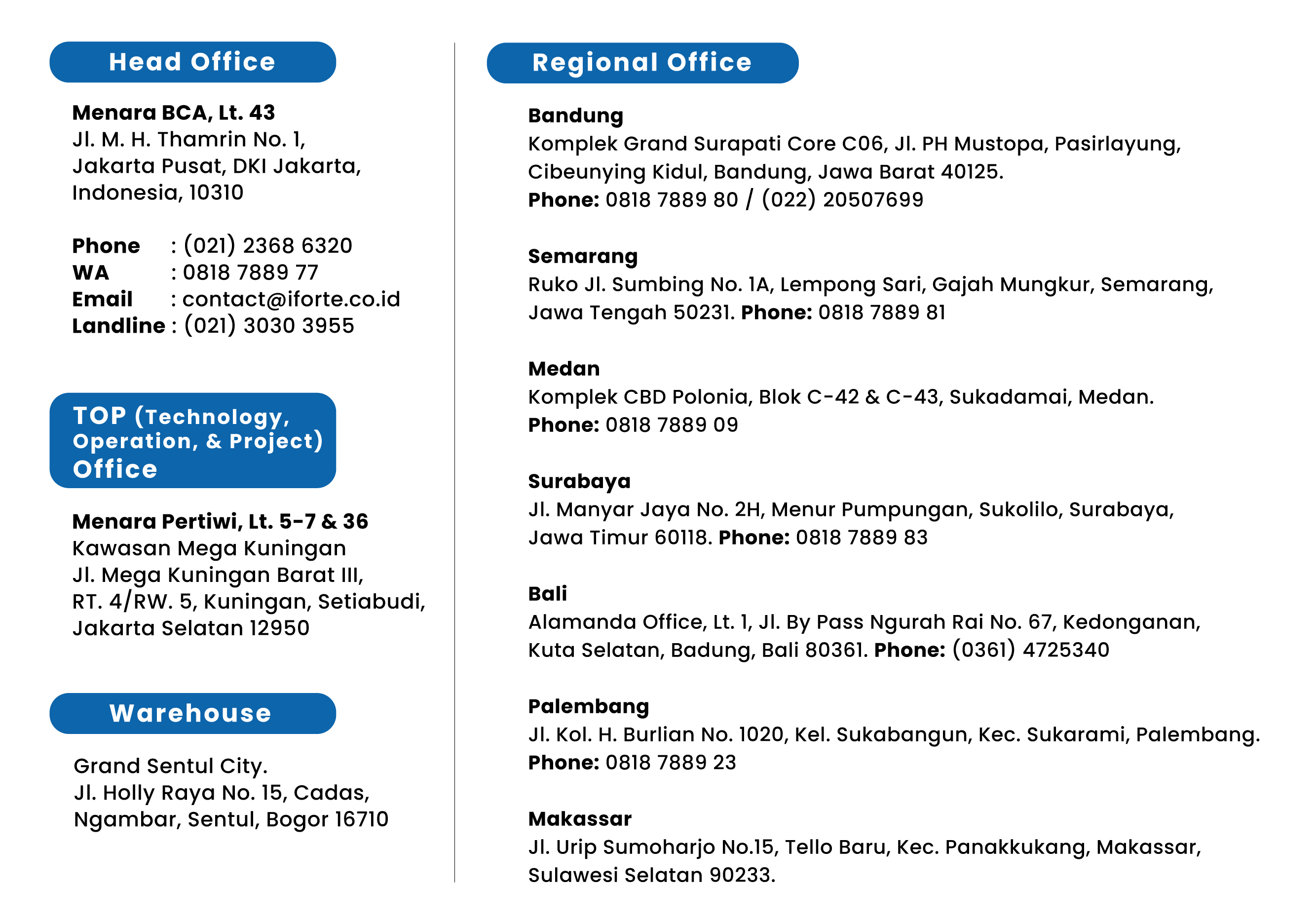 iForte provides good quality solutions for Data Communication and Infrastructure Connectivity. In addition, iForte's other core business, Tower Fiberization, provides building fiber-optic infrastructure to connect telecommunication towers to increase the stability of good data connectivity.
iForte is committed to providing the best service to meet your needs. To subscribe to iForte services, kindly send an email to contact@iForte.co.id or contact us via WhatsApp at 0818788977. Our best team will contact you in response.
iForte has a proven and guaranteed network security. Apart from the security of the infrastructure, iForte enforces a 24-hour operational standard supported by the best staff to ensure network services run safely.
There is no special condition needed to subscribe to iForte services. Please send an email to contact@iForte.co.id or contact us via WhatsApp at 0818788977.
iForte implements a high SLA to ensure the Connectivity services provided by iForte run well. However, there are a number of situation that can affect the optimization of the iForte connection, including the internet connection at the destination, the condition of the your computer, or the portion of your bandwidth usage.
You can see the coverage of the iForte network location on our Coverage page. If you do not find the answer, please contact us, we will immediately help you.
iForte has 24/7 operational support. We have standard policy and prevention procedure to ensure your connection run smoothly.