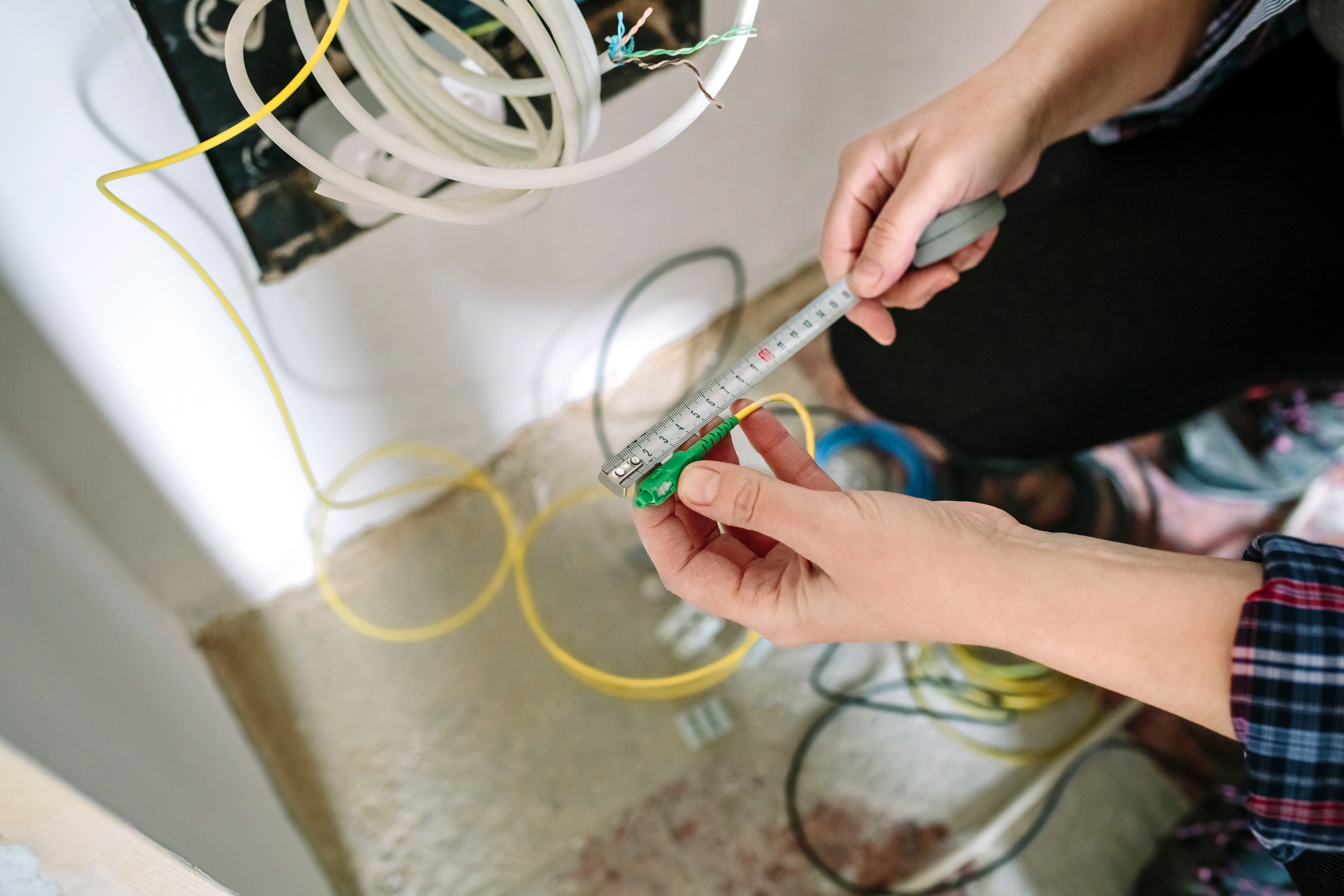 Monday, 13 November 2023 12:00
Types of Fiber Optic Devices and its Function
Fiber optic devices are devices used to transmit signals via fiber optic cables. Fiber optic cables consist of very thin and flexible glass or plastic fibers, which can transmit light from one end to another at very high speeds. Optical fiber consists of several components, including signal transmitters, receivers, and fiber optic cable.
Fiber optics is essential in modern telecommunications because it can transmit data at very high speeds, much faster than traditional copper cable technology. Apart from that, this tool can also be used in medical and industrial applications. The following are various fiber optic devices with their functions.
Fusion Splicer
A fusion splicer is a device that fuses two or more optical fibers by heating and pressing them together. Using fusion splicers is crucial in telecommunications because it can minimize optical signal losses during data transmission.
The primary function of a fusion splicer is to produce high-quality and stable fiber optic connections. This tool can also increase the efficiency and speed of installing fiber optics in telecommunications networks.
In general, two types of fusion splicers are used, namely core alignment fusion splicers and clad alignment fusion splicers. Fusion splicer core alignment utilizes fiber optic core matching technology to produce precise connections, while fusion splicer covered alignment uses fiber optic outer layer matching technology to create faster and more efficient connections.
In its use, a fusion splicer also requires special skills and knowledge in handling. Therefore, its use should be carried out by technicians who have been trained and have special certification in fiber optics.
OPM
Optimal Power Meter, also called OPM, is a device used to measure the power of optical signals passing through a fiber optic cable. OPM is essential in testing and maintaining fiber optic networks because it can help ensure the quality of the optical signals produced.
The function of OPM in fiber optic networks is to measure optical power at each connection point in the network to determine whether there are leaks or damage to the cable. Apart from that, OPM is also used to ensure that the optical signal power emitted by sending equipment on a fiber optic network, such as a switch or router, has reached the optimal level.
With OPM, technicians can easily measure optical power in fiber optic cables and diagnose possible problems with the network. In operation, OPM is very easy to use and is usually equipped with a digital screen that displays measurement results accurately and quickly.
Therefore, OPM is one of the important tools every technician working with fiber optic networks must have.
Optical Fiber identifier
The third fiber optic tool is called the Optical Fiber Identifier, also called OFI. OFI is a tool used to identify the direction of signal flow in fiber optic cables without breaking the cable itself.
OFI measures light in fiber optic cables without sending additional signals into the cable. In this way, OFI is very useful for avoiding interference that might occur on the network.
The primary function of OFI is to make technicians' work easier in installing and repairing fiber optic networks. OFI can help technicians determine the direction of signal flow without opening or cutting cables.
Apart from that, OFI can also help technicians reduce the time and costs required to install and repair fiber optic networks. Thus, OFI becomes an essential tool in optimizing fiber optic network performance.
Optical Time Domain Reflectometer
Optical Time Domain Reflectometer (OTDR) measures the speed and strength of light signals in optical fibers. OTDR can produce graphs based on signal strength and the time it takes to reach the estimated point on the optical fiber. This tool determines the condition of optical fibers, such as length, signal strength, and location of damage to the optical fiber.
The main function of OTDR is to assist technicians in identifying damage to optical fibers. Using OTDR, technicians can find the location and type of damage to optical fibers, such as breaks, cracks, or breaks.
By knowing the location and type of damage, technicians can conduct repairs more quickly and effectively. In addition, OTDR is also used to ensure that optical fibers are of sufficient quality for use in network applications.
Fiber Optic Adapter
A fiber optic adapter, also called a coupler, is a device used to connect two fiber optic cables. This adapter makes combining or separating optical signals from two different cables easier. Fiber optic adapters are also helpful in ensuring smooth and stable data transmission on fiber optic networks.
Several types of fiber optic adapters are available, such as SC, LC, ST, and others. Each type of adapter has a different connector, so it must be chosen carefully according to the type of fiber optic cable used.
This adapter is very important in ensuring optimal performance of fiber optic networks, so it is often used in the telecommunications, manufacturing, and computer network industries that use fiber optic technology.
Read also: What is WIFI ISI, The Benefit, The Function, and Types.
Light Source Fiber Optic
Fiber Optic Light Source is a light source used to produce light signals in fiber optic cables. Light Sources are often used in fiber optic network applications to send data over the network.
Several types of light sources are commonly used, including LEDs (Light Emitting Diodes) and lasers. LEDs are often used in simpler network applications, while lasers are more commonly used in larger, more complex fiber optic networks.
A Fiber Optic Light Source produces a strong and stable light signal to be sent via fiber optic cable. The light signal produced by the Light Source is then sent via optical fiber to be converted into an electronic signal.
In fiber optic networks, a Fiber Optic Light Source is usually used with a light signal-receiving device called a Photo Detector. Using the right light source allows fiber optic networks to work more efficiently and transmit data over longer distances at higher speeds.
Summary
That is an explanation regarding fiber optic equipment and its benefits. So, do you need help finding digital solutions for your business?
iForte provides internet connection services using fiber optics, Micro BTS deployment, and VSAT technology. A team of experts will be ready to help, focusing on quality and customer satisfaction. Contact iForte at contact@iforte.co.id and Landline : (62-21) 30303955.
Read also: Get to know about Fiber Optic Network, the benefit and its function.