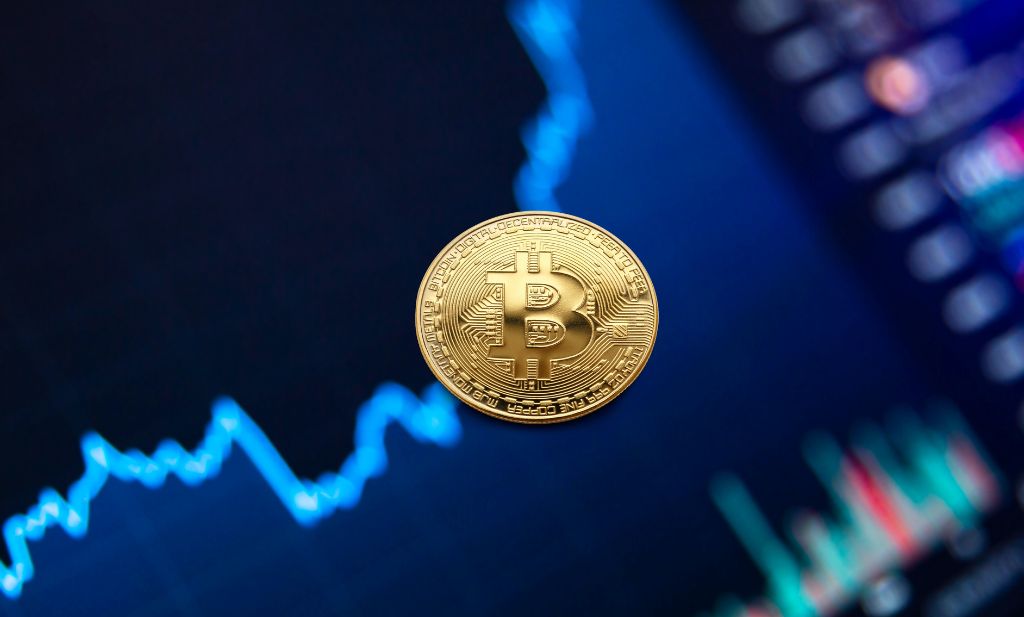 Monday, 30 January 2023 04:00
Can Digitalization of the Payment System be the Solution for the Future of the Indonesian Economy?
Today's digital revolution has completely transformed how people make, receive, borrow, and save money. The outbreak of the COVID-19 pandemic has only accelerated this transformation, with many businesses spurning traditional payment methods in favor of cashless transactions. As such, within the past few years, we have seen a number of new payment systems gain widespread use within the country, such as electronic money (EM) and the QRIS (Quick Response Code Indonesia Standard) code, among others.
Cashless payment systems have enjoyed widespread use within the country since the pre-independence era. At the time, the Indonesian people made cashless payments via a manual clearing system, which was only accessible to those living within the Jakarta (at the time known as Batavia) area. This clearing system continued to evolve in the 1980s, before becoming semi-automated in the 1990s. During the same time period, credit cards were first introduced by Bank Duta in collaboration with VISA and Mastercard International to serve as another alternative to cash.
As the rate of penetration within, and development of local cashless payment systems advance, general public behavior regarding these systems have seen drastic, widespread changes. Combined with the emergence of various technological innovations, Indonesians today enjoy a cornucopia of cashless transaction options.
The growth of digital transactions in Indonesia and their impact on consumer behavior.

Technological growth and the digitization of payment systems have spawned new behavior patterns in society. Financial service mechanisms must be fast, efficient, and safe to accommodate the ever-growing needs of contemporary communities. However, this shift in transaction culture has also contributed significantly to the growth of Indonesia's digital economy.
According to the 2021 SEA eConomy report issued by Google and Bain & Company, it is stated that the value of Indonesia's digital economy will increase sharply by 49% year-on-year (YoY) in 2021. Meanwhile, throughout 2022, the value of electronic money transactions will also increase. The following data is quoted from CNBC Indonesia:
The value of electronic money transactions (EM) in the first quarter of 2022 grew by 42.06% on an annual basis (yoy). Then, digital banking transactions in the first quarter of 2022 also increased by 34.9% (yoy).
The increase in EM transactions is largely due to the growth of the e-commerce market for domestic and professional use. Bank Indonesia (BI) noted that the value of e-commerce transactions grew 19.83% on an annual basis (yoy) and in terms of volume grew 38.43% (yoy).
Electronic money transactions (EM) in the second quarter of 2022 grew 39.85% on an annual basis (year on year/yoy). Then the value of digital banking transactions in the second quarter of 2022 increased by 38.45% (yoy).
In the third quarter, despite the slowdown, the value of electronic money transactions in the third quarter of 2022 still grew by 35.79% (yoy), and for 2022 it is projected to increase by 32.27% (yoy) to reach IDR 404 trillion.
In November 2022, BI reported that the value of electronic money transactions grew 12.84% (year on year) reaching IDR 35.3 trillion. The growth in the use of electronic money is higher than the growth in circulation of currency in circulation (UYD) in November 2022 which only grew 7.77% (yoy) valued at IDR 935.2 trillion.

Based on this, Bank Indonesia estimates that growth will continue to increase significantly in 2023-2024. Even though economic growth continues to increase, there are a number of potential risk implications to keep in mind. These include increased shadow banking activities, data abuse, cyber attacks, money laundering, and new types of fraud. Seeing the vast potential for market failure in such an increasingly integrated payment system, Bank Indonesia launched the 2025 Indonesian Payment System Blueprint (BSPI) to build a healthy ecosystem for developing Indonesia's digital economy and financial market.
Below are the five visions of the 2025 Indonesia Payment System Blueprint, which are also the end-state targets of Bank Indonesia's long-term policy directions:
IPS 2025 reinforces the integration of national digital economy and finance in assuring the proper functioning of central bank mandate in money circulation, monetary policy, and financial system stability as well as financial inclusion.
IPS 2025 fosters digital transformation within the banking industry to sustain banks role as a primer institution in the digital economy and nance through the implementation of open-banking standard as well the deployment of digital technology and data on their financial product and services.
IPS 2025 assures interlink between fintech and banks to contain the escalation of shadow banking risk through the regulation of the use of digital technology (e.g. API), business relation, and business ownership.
IPS 2025 strikes the balance among innovation, consumers protection, integrity, and stability as well as fair competition through the implementation of digital KYC & AML-CFT, data/information/public business openness, and the deployment of Reg-tech & Sup-tech for reporting, regulatory and supervisory.
IPS 2025 safeguards national interest on cross-border use of digital economy and nance through the obligation of domestic processing for all onshore transactions and domestic partnership for all foreign players under the consideration of reciprocity principle.
These five initiatives will be implemented in stages from 2019 till 2025; covering initiatives such as open banking, retail payments, financial market infrastructure, data and regulation, licensing, and supervision. Reported by Investor.id, after the launch of the BSPI in 2019, various important milestones have been achieved, namely regulatory reform, retail payment system infrastructure, and payment system standardization. In the future, BSPI 2025 is expected to encourage a broader digital financial economy, realize the restructuring of the payment system industry, and strengthen bank and fintech interlinks.
Digital Rupiah will connect the community's needs with the central bank in the future.
In order to prolong the momentum of economic recovery within the country, Bank Indonesia in November 2022 published a white paper report called the Garuda Project.
The Garuda project is an initiative that covers the exploration of the CBDC (Central Bank Digital Currency) or Digital Rupiah design. There are the three main objectives of Bank Indonesia (BI) in developing Digital Rupiah:
BI will be the sole institution authorized to issue Indonesian digital currency.
BI strengthens its role in the international arena by issuing the Digital Rupiah.
The digital rupiah is expected to accelerate economic integration and strengthen cooperation with international institutions.

The implementation of Digital Rupiah development will be published in two types, which are wholesale (w-Digital Rupiah) with a limited scope of access serving wholesale transactions and retail Digital Rupiah (r-Digital Rupiah) with an open scope of access serving retail transactions.
On their official website, Bank Indonesia also stated that the Digital Rupiah is not intended to replace physical monetary systems such as coins and banknotes. Instead CBDC should be seen as a digital conduit to connect contemporary society's needs with existing financial infrastructure, maintaining the current financial state of affairs within a modernized, digital scale.
In short, the procurement of Digital Rupiah promotes ease of transaction. The more seamless and efficient transactions are, the more money circulation will increase, thereby impacting economic growth.

iForte leveraged the digital payment systems to expand its business by taking over 23.72 percent of ATMI's shares.
As a telecommunication company active for over 20 years in Indonesia, iForte leveraged the growth of digital payment systems to expand its business by taking over 23.72% of ATMI (Abadi Tambah Mulia International)'s shares.
In an official statement issued by the company last month, Silvi Liswanda, Vice President Director of Marketing & Sales of iForte, explained that the agreement signed with ATMI serves as an entry point for the company to expand its business into the realm of digital payment services.
"We believe that there is strong synergy between iForte's connectivity services and ATMI's target to operate around 8,000 ATM machines at the end of 2023. Via our 20 years of experience, we will be able to provide a robust connectivity network for all ATM machines owned by ATMI and us. Through this, we hope to allow Indonesians easier access towards their finances," she said.
Director and CFO of iForte, Hartono Tanuwidjaja, added that this acquisition was strongly informed by 2021's Book Value of Equity. Through additional revenue acquired from ATMI's connectivity services, the company hopes to open new sources of both direct and indirect income.
iForte's awareness in accessing and utilizing Indonesia's strong potential growth in digital financial ecosystems hopes to inspire other business players to enable the birth of new business models, industries, and sources of economic growth.
References:
white paper 2022

BSPI 2025

Investor.id

Beritasatu.com

Republika.co.id

CNBCIndonesia.com