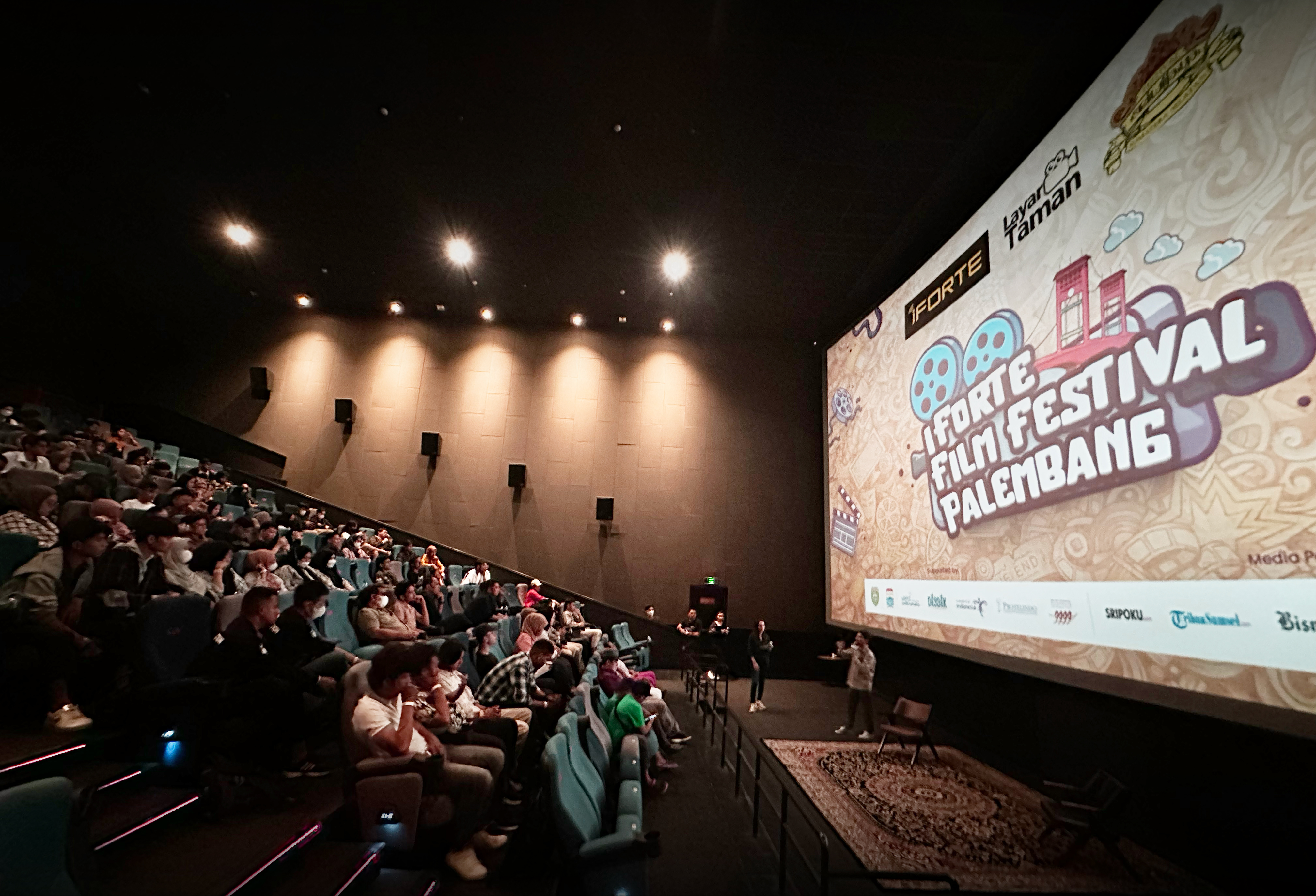 Saturday, 13 May 2023 05:00
Collaborate with Famous Scriptwriter and Director, iForte Holds iForte Film Festival Palembang Workshop for Students
Continuing the series of Palembang Film Festival competitions, iForte held its first workshop themed Film Production & Scriptwriting 101, located at CGV, Social Market in Palembang.
In this first workshop, iForte presented two well-known speakers whose works have won awards: the first guest speaker, namely Bene Dion Rajagukguk, scriptwriter, director, and stand-up comedian. Bene Dion is known for several works, such as Ngeri-Ngeri Sedap, Ghost Writer, and Susah Sinyal. The second source, Ifa Isfansyah, is known for his films Sang Penari, Pendekar Tongkat Emas, and Hoax. .
This workshop was attended by 140 participants consisting of SMA & SMK students and university students. "This event is very useful besides getting prizes and the opportunity to add insight and experience. Apart from the workshop, all the works of the finalists will also be screened at the Sriwijaya festival," said Victor Sihombing as iForte's GM of Marketing Communication.
"It's time, each region has its own story. Along with today's technological developments, film has been able to enter all areas, even remote areas, and through activities like this it is very important for them to understand the basic techniques of filmmaking. This could help them in the future so they can share their own stories and there will be film told from their origins in Indonesia. Thank you iForte, I hope that this activity will continue," said Ifa Isfansyah.
"As actors in the film industry in Indonesia, we are very happy to have a festival like this, which feels very total and serious to hold a competition. This event is not just a festival that invites people to compete but understands that cinema in the regions does not have many references from film industry players. This workshop is very helpful for young filmmakers in Palembang so that they don't only participate in short film competitions but they are also equipped with knowledge. I hope that iForte will continue with events like this not only in Palembang but also in other regions so that the Indonesian film industry can grow and have a lot of resources from regions that make Indonesian films diverse," explained Bene Dion Rajagukguk.
The iForte Film Festival Palembang workshop with other speakers will continue on May 20. After the seminar, the iForte Film Festival Palembang will continue with the film curation process by selected judges, including Hanung Bramantyo, Lukman Sardi, and Kamila Andini.